Facilities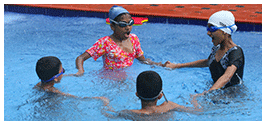 Swimming Facilities
The crystal clear water and the amazing temperature contrast to the atmosphere, makes the pool inviting.The pool provides tremendous opportunity for swimmers of all ages to participate in recreational swimming, swim classes and social events.
Main Pool
Depth ranging between 3ft to 4.5ft.
Accessible to people of all age groups.
Provides adequate space for mastering different swimming strokes.
Baby Pool
The Baby Pool has a length of 10 ft and a depth of 2ft.
Adequate space for some real fun and action.
Safe for tiny tots and is perfect to introduce them to swimming.
Photo Gallery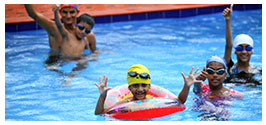 Splash & Swim pool is Situated at Pamala, an eco-friendly zone located in suburbs of Thiruvalla town. Click here for our photo gallery.